Dr. Janet Morrison earned her bachelor's degree in biology from Oberlin College and later received her Ph.D. in ecology and evolution from State University of New York at Stony Brook.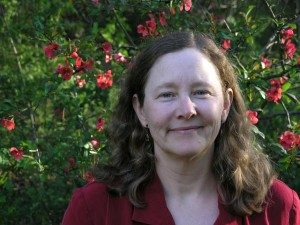 Dr. Morrison has been a professor in the Department of Biology at The College of New Jersey since 1997. She was also the Department Chair from 2013 to 2016.
From the fall semester of 2015 to the spring semester of 2018, Dr. Morrison served as the first Barbara Meyers Pelson Chair in the Faculty-Student Engagement Endowment Fund.
With funds endowed by Mrs. Pelson, Dr. Morrison continued and expanded a long-term ecological field study that started in 2012, which focused on the effects of white-tailed deer and non-native, invasive plants in suburban forests. Working alongside 27 biology undergraduates from the college during her chairship, she intensively studied 225 16 m2 experimental plots in six suburban forests in central New Jersey to learn how the forest plant community has responded to the combination of effects from deer exclosure and non-native plant additions.
Dr. Morrison worked during the chairship to help enhance faculty-student engagement across the college's professional schools with a workshop series in the School of Education and the School of Nursing, Health and Exercise Science.
Dr. Morrison also studied the inclusivity of student participation in close faculty-student collaboration at the college. She discovered that Mentored Undergraduate Student Experience (MUSE) data from 2010 through 2017 demonstrated a need for the college to increase opportunities for students from a greater diversity of life experiences. The study found lower MUSE participation rates for African Americans, low income students, first-generation-in-college students and community college transfer students.
Two of the Barbara Meyers Pelson Annual Lectures that Dr Morrison organized, "Faculty-Student Research Engagement – Pre-Professional Students: School of Education" in 2016 and "Einstien v. Roberts, Diversity, and Faculty Engagement" in 2017, focused on promoting faculty-student engagement in the college's professional schools and for students with diverse backgrounds.
For her own Barbara Meyers Pelson Annual Lecture, Dr. Morrison presented "Nine Years in the Woods: Measuring and Mentoring in the Forests of New Jersey" in 2018, which showcased the findings of her research through the endowed chair and honored her students' dedication and involvement.
Dr. Morrison would like to deeply thank Mrs. Pelson for her generosity in promoting faculty-student engagement with a rotating endowed chair that will honor many faculty members and their contributions to the college community for years to come.